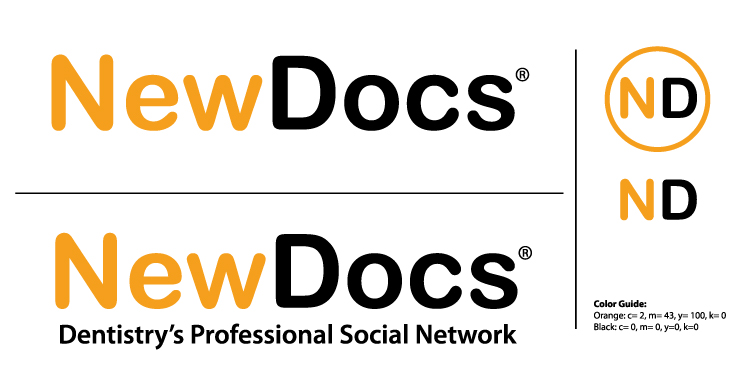 Once I got the LocalsGuide – Ashland, Oregon Publication off the ground I was ready for the next project. The paper was on auto pilot, now bringing in monthly revenue and with a 12 month contract with Charter Digital Media for $2400 / Month (One Full Page Ad … WOW!) I had some time and flexibility on my hands to work on another start up project.
As the true story be told there were three advertising allies who in particular helped me launch LocalsGuide with one of those being Dan Marut DMD a local dentist and friend here in Ashland, Oregon.
Dan and I had originally met one another back when I was developing the Passport2 Ashland and kept in contact with one another. Bouncing ideas around and keeping an eye out for some future projects together.
One time while having a lunch together I remember Dan saying something about wanting to build a site called NewDocs. It would be a site for all new dental students and would communicate with them using web 2.0 technology. The site would work to provide them real world experience and tools so that they could succeed once they were on their own.
Dan appropriately coined the phrase."Learn, Share, Succeed!".
As part of the original LocalsGuide I had launched a social networking website site using PHPFox as the base platform. This model then was used to generate and plug the media into the newspaper. I spent quite a bit of time and money working with programmers (Big thanks to Rishi and Chin,who quit mid way into the project) to dial in the site making it a great platform for launching what could potentially be NewDocs.
I then went to Dan and said, "Hey, are you ready to do NewDocs… cause I have the platform and know how to launch it."  We looked up the domain name and purchased it from a domain broker. Then filed a trademark, started the design and online promotion. I designed logos, branding and built the site. Dan ran the front end.
On May 1, 2008 we launched. We worked tirelessly to drive traffic and grow the site and it began to move. I remember when we hit 500 members. We were absolutely thrilled. It was a big deal. Dan dropped a copy of his entire Office Manual into the site and it grew even faster.
I'm not going to say how… but Dan cracked the code and the site grew even faster up to 8000 members plus and remains positioned number one as Dentistry's Professional Social Network.
I left the company in December of 2010 selling my share back to Dan so I could continue to develop and work on LocalsGuide and begin the launch of a new medical community called FMTown.
It was a great adventure and we did an amazing job. Dan carries the torch forward from here. Its a good thing to know how many Dentists out there from all around the world NewDocs serves daily.